Turkey avocado salad
Main Ingredient: Turkey
Meal Type: Lunch
Food Type: Non vegetarian
Level:Easy
Prep Time:10
Cook Time:10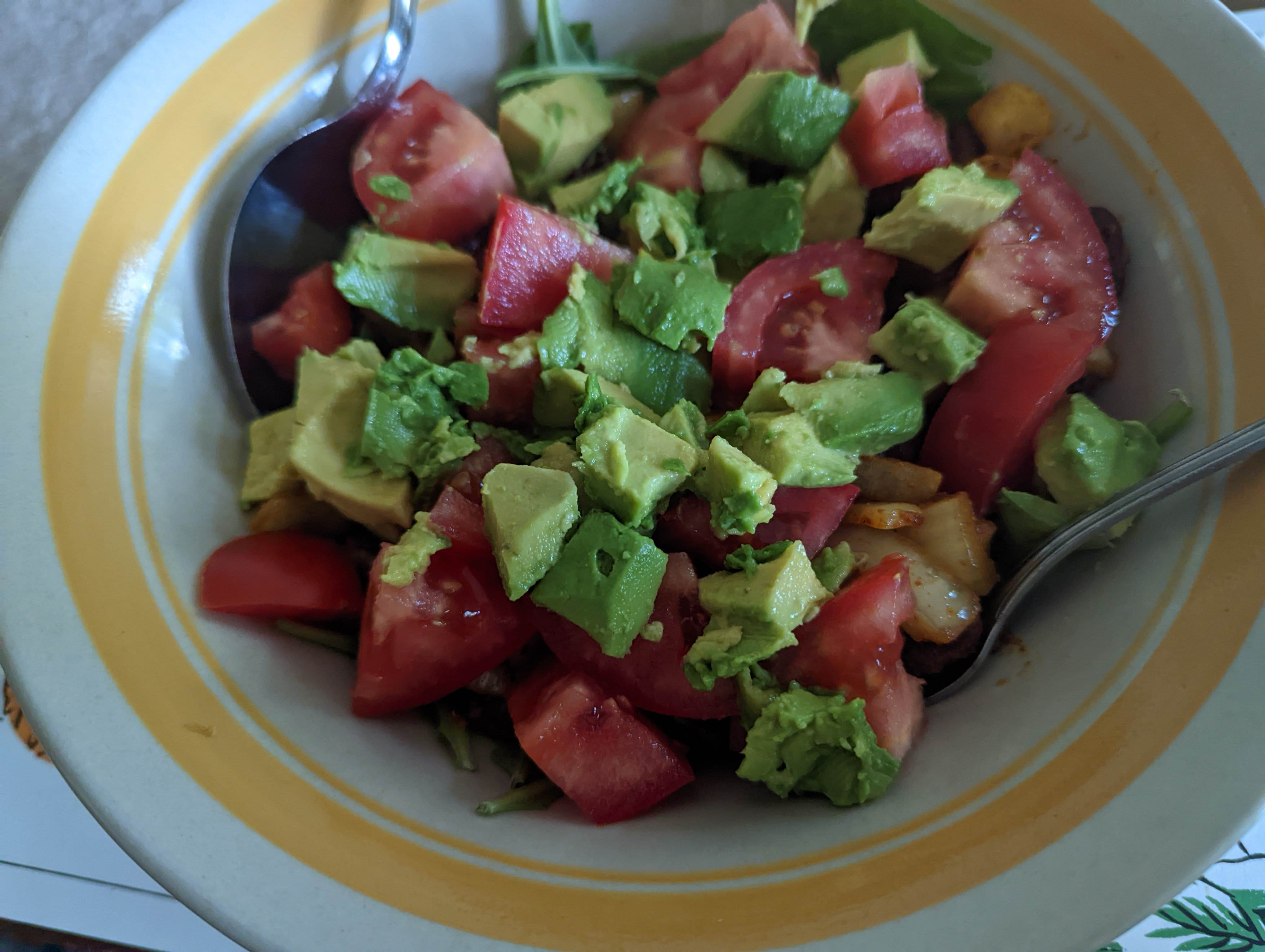 This was a great dish My wife Barbara created for me. I love the flavors of the lettuce, Turkey and avocado. The tomatoes are an additional layer to the flavor. With super green lettuce what can go wrong.
Ingredients
1 ib turkey
1 cup water
1 large tomatoe
2 cups lettuce
1 large avocado
Recipe
Recipe
First, let 's make the turkey. Add the olive oil to the pan. Heat up oil. And the turkey and with the spatula start to break it up. Cook on high for a few minutes. Until the turkey gets brown. Add the water. Bring to a boil and then turn the heat to medium. Continue to break down the turkey. Cover and every few minutes. Stir and break the turkey down. The last 5 minutes of cooking you can add the tacos seasonings. Take off burner and set aside.
Add all the other ingredients to a serving bowl drizzle olive oil and a splash of lime juice on top. Serve.